Wedding Singer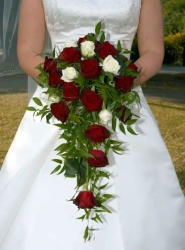 Your wedding is one of the most special occasions in your lifetime. Besides finding the perfect venue, dress and decorations, your choice of music will enhance the ambience you desire.
Live music adds a special touch to your joyous celebration.
I work closely with the bride & groom to accommodate and cater to their needs, be it learning a special or personalized song, and selecting songs that best suit their wedding atmosphere. Music Genre includes chill-out, easy-listening love songs and originals.
I perform solo, singing and playing my keyboard or alongside a guitarist or an accompanying singer, depending on what you prefer.
Events
I have been singing for various events, functions and private parties over a couple of years usually with a guitarist or an accompanying singer.
If you are looking for an acoustic performance to liven up an event or function I can provide a variety of songs to suit the atmosphere.
Pub/Bar Performances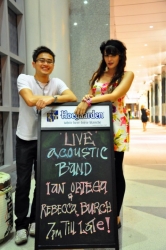 I have been playing acoustic sets in pubs/cafes/restaurants with a guitarist or accompanying singer for a few years.
Genres covered; Top 40s, chill-out background music, 90s inspired music and originals upon request,